Love is a mystery. It is one of the long-lasting and most ancient of all the mysteries. One aspect of this mystery is how you can quickly hate someone you used to love.
Hatred is a feeling that everyone has experienced at some point in their lives. It's very easy to feel hateful, especially if you've been hurt or betrayed by someone you used to love.
To be hurt is to be hated. Admitting that you can be hated means that you have the right to hate too. So I did just that. I hated someone I used to love with all my heart.
However, I started being suspicious if it's the right thing to do. Like a little girl yelling over melted ice cream, where do I stand if I simply can't forgive nor forget? Was I never enough in the first place, or do I become a bad person?
It took me some time to recognize that time unfolds itself, and so do we humans. You can't stop someone from hating you just like how you can't stop ice cream from melting. However, you can stop yourself from hating someone.
Hate is a deep emotion that can poison your soul and pollute your spirit. If you've hated in your life, then you absolutely know how exhausting it can be.  It weakens you emotionally and affects your body organs as well as natural processes.
Although it's natural to feel hateful, you shouldn't let your emotions take control of you. When you start experiencing hateful thoughts, consciously try as much as possible to replace them with calmer sensible thoughts. You can also talk to someone you trust to help you ease the negative feelings.
Below is a collection of profound, inspirational, and useful quotes about hating someone you used to love.
Quotes about hating someone you used to love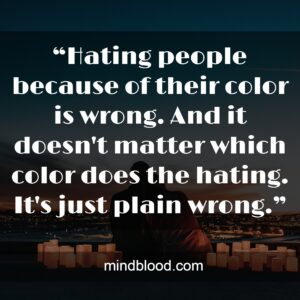 1. "Hating people because of their color is wrong. And it doesn't matter which color does the hating. It's just plain wrong."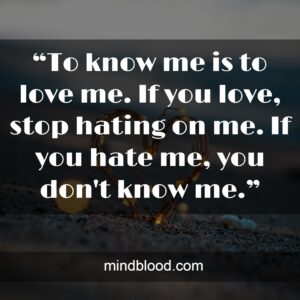 2. "To know me is to love me. If you love, stop hating on me. If you hate me, you don't know me."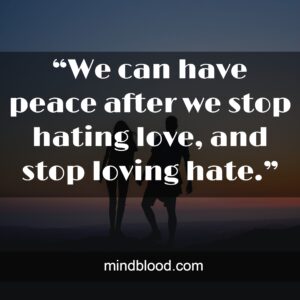 3. "We can have peace after we stop hating love, and stop loving hate."
4. "Hating is for the weak, loving is for the strong. It takes more to love someone who wronged you than it does to hate them."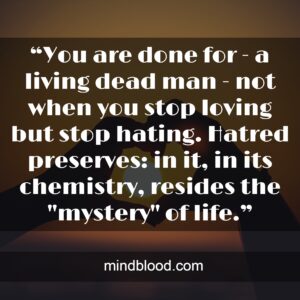 5. "You are done for – a living dead man – not when you stop loving but stop hating. Hatred preserves: in it, in its chemistry, resides the "mystery" of life."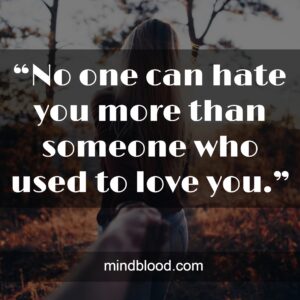 6. "No one can hate you more than someone who used to love you."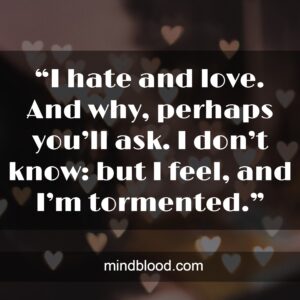 7. "I hate and love. And why, perhaps you'll ask. I don't know: but I feel, and I'm tormented."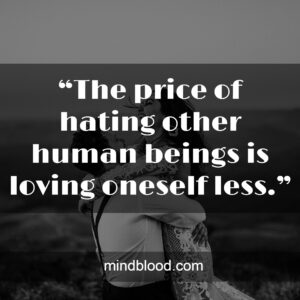 8. "The price of hating other human beings is loving oneself less."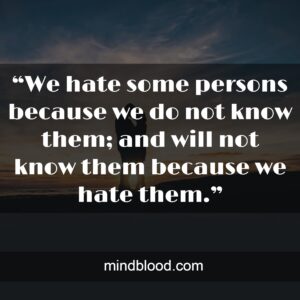 9. "We hate some persons because we do not know them; and will not know them because we hate them."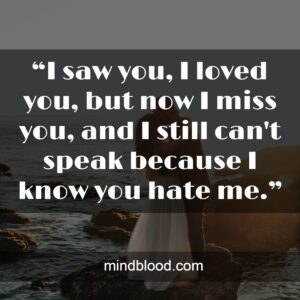 10."I saw you, I loved you, but now I miss you, and I still can't speak because I know you hate me."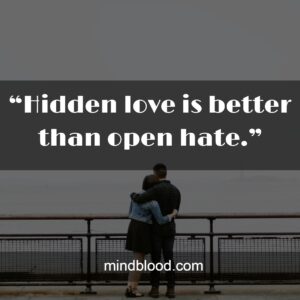 11. "Hidden love is better than open hate."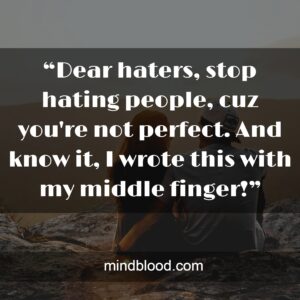 12. "Dear haters, stop hating people, cuz you're not perfect. And know it, I wrote this with my middle finger!"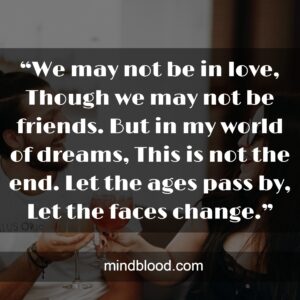 13. "We may not be in love, Though we may not be friends. But in my world of dreams, This is not the end. Let the ages pass by, Let the faces change."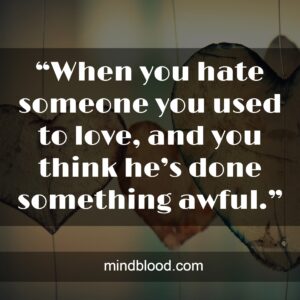 14. "When you hate someone you used to love, and you think he's done something awful."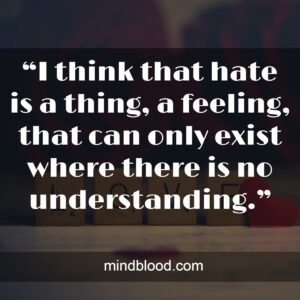 15. "I think that hate is a thing, a feeling, that can only exist where there is no understanding."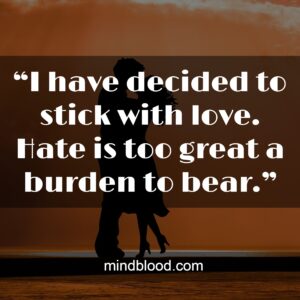 16. "I have decided to stick with love. Hate is too great a burden to bear."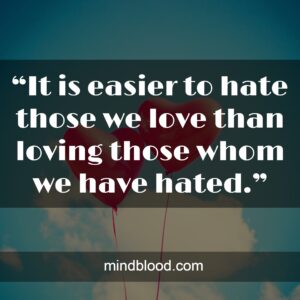 17. "It is easier to hate those we love than loving those whom we have hated."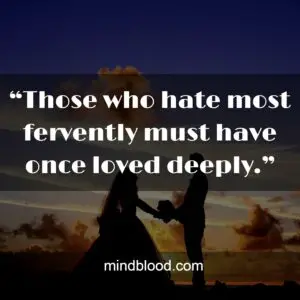 18. "Those who hate most fervently must have once loved deeply."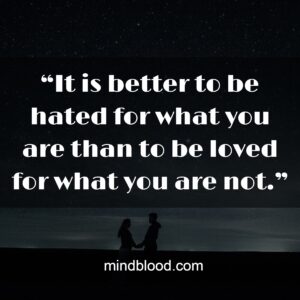 19. "It is better to be hated for what you are than to be loved for what you are not."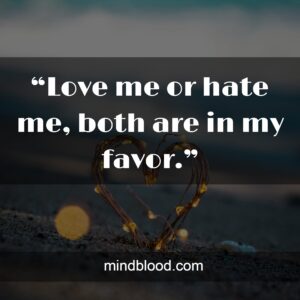 20. "Love me or hate me, both are in my favor."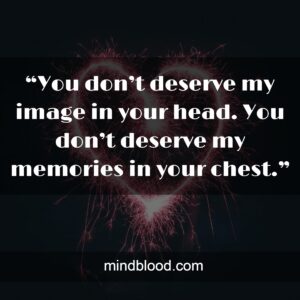 21. "You don't deserve my image in your head. You don't deserve my memories in your chest."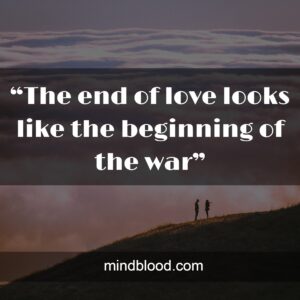 22. "The end of love looks like the beginning of the war"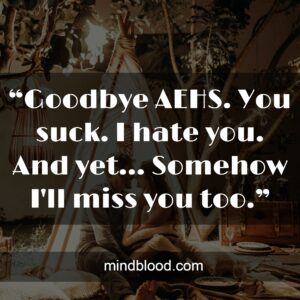 23. "Goodbye AEHS. You suck. I hate you. And yet… Somehow I'll miss you too."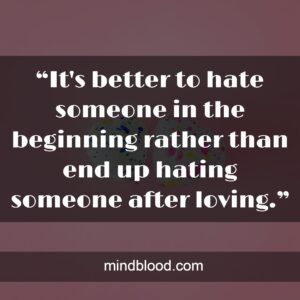 24. "It's better to hate someone in the beginning rather than end up hating someone after loving."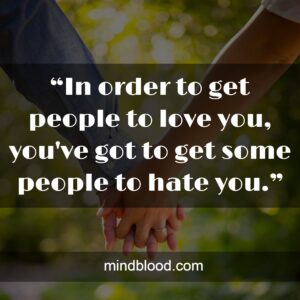 25. "In order to get people to love you, you've got to get some people to hate you."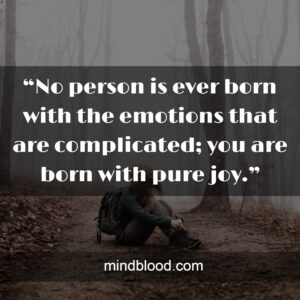 26. "No person is ever born with the emotions that are complicated; you are born with pure joy."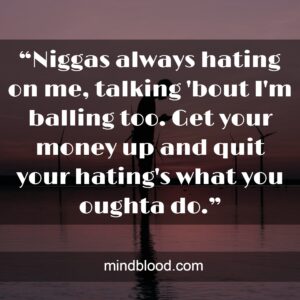 27. "Niggas always hating on me, talking 'bout I'm balling too. Get your money up and quit your hating's what you oughta do."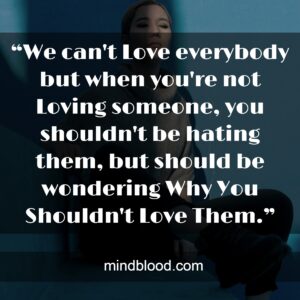 28. "We can't Love everybody but when you're not Loving someone, you shouldn't be hating them, but should be wondering Why You Shouldn't Love Them."
Your thoughts are a choice
As they say, the opposite of love doesn't hate, but insignificance. So, when you feel hate towards someone you once loved, that's an actual replication of the love you once felt or perhaps still feel.
Learn to direct your emotions into positive thoughts of forgiveness and compassion. This way, you'll realize that your feelings will yet again change to love, even though it will be a more separated kind of affection.
Occasionally, it may feel like thoughts have surpassed your intelligence and made it difficult to concentrate on anything else other than how your ex cheated on you with your best friend.
However, this isn't the case. As soon as you become mindful of your thoughts, you can adjust your mind to more inspiring thoughts.
Read a book, sing or listen to a cheerful song, or even call your best friend and request him to avail himself for a good time. Be ahead of your thinking, and definitely, you'll train your mind not to follow that dark path again.
We hope these uplifting quotes about hating someone you used to love inspired you to be able to share with your family, friends, and loved ones. Also, feel free to share your favorite quote(s) in the comment section below.