Caring about others is one of the most significant and beautiful capabilities we have in life. To care is to love. When you care for someone, you help them grow beyond tough times and prosper in life, finding your happiness in theirs. These inspiring quotes about caring for others will encourage you to be kind and look out for others.
While we focus on improving ourselves, an important part of living a happy and satisfying life includes being part of a close community where we can help, share, and support those we care about.It also includes learning to replace anger and envy with empathy and understanding, as well as being kind to strangers.
Sometimes we get caught up in our own thoughts that we forget about helping others. While it's essential to put yourself first, you know what's even more important? Helping others wherever we can.
Being kind isn't always about having regard for others without thinking about oneself; becoming more compassionate and generous has benefits in our own lives too. For instance,it helps us tap into our everyday power and unleash positive effects on how we see ourselves, allowing us to perceive and find humanity in others.
Despite all the challenges in life, it's our duty to cultivate a sense of generosity. To help you with that, here are some inspirational quotes about caring for others that will encourage you to see the good in others and show more compassion by caring for them.
Quotes About Caring for Others
1."Caring for others is an expression of what it means to be fully human."- Hillary Clinton.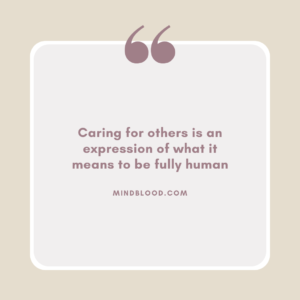 2."Caring about others, running the risk of feeling, and leaving an impact on people, brings happiness." – Harold Kushner.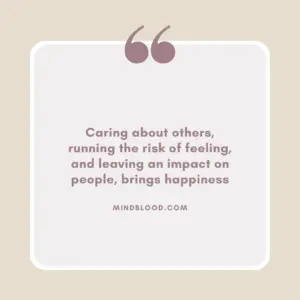 3."My mission in life is to be kind, compassionate, caring, and loving in order to find and feel the deepest joy of life." – Debasish Mridha.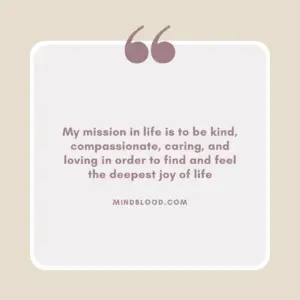 4."To be successful is to be helpful, caring and constructive, to make everything and everyone you touch a little bit better." – Norman Vincent Peale.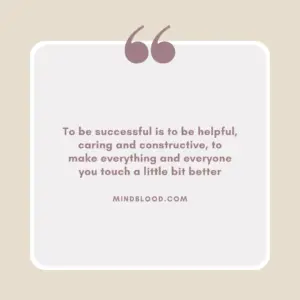 5."Live for yourself and you will live in vain; Live for others, and you will live again." – Bob Marley.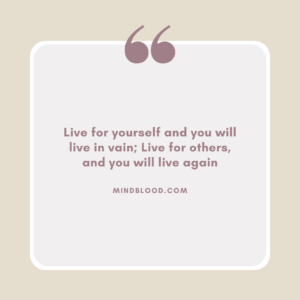 6."Caring for others creates the spirit of a nation." – Pat Nixon.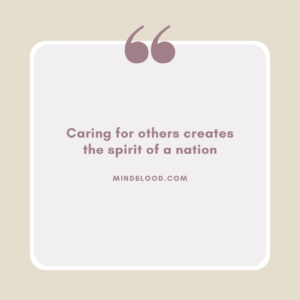 7."A smile is a light in your window that tells others that there is a caring, sharing person inside." -Denis Waitley.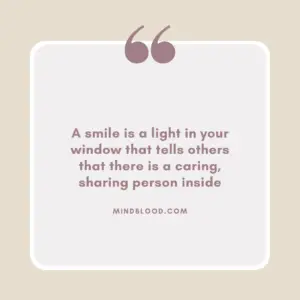 8."Caring for others is the basis of worldly success." – Sakyong Mipham.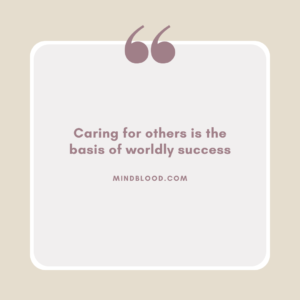 9."If you're in the luckiest one per cent of humanity, you owe it to the rest of humanity to think about the other 99 per cent." – Warren Buffett.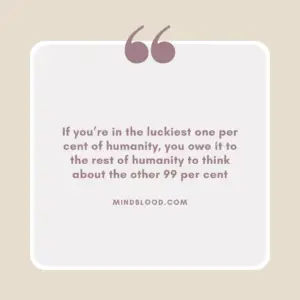 10."Nobody cares how much you know, until they know how much you care." – Theodore Roosevelt.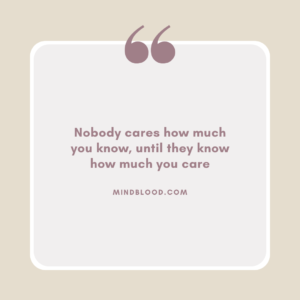 11."Life laughs at you when you are unhappy; Life smiles at you when you are happy; But life salutes you when you make other happy." – Charlie Chaplin.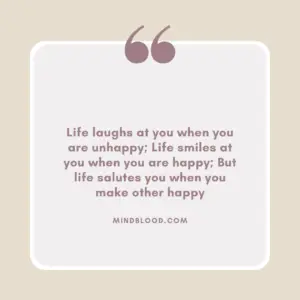 12."The greatest gift God has given me is the capacity of love for people. I have so many faults, but caring about people is not one of them."  – Barbara Mandrell.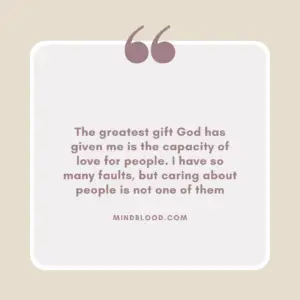 13."The simple act of caring is heroic." – Edward Albert.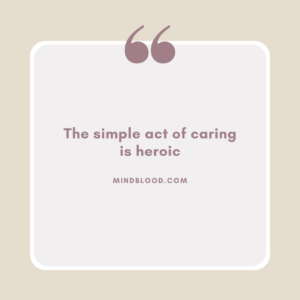 14."Your caring about others can make all the difference." –  Asad Meah.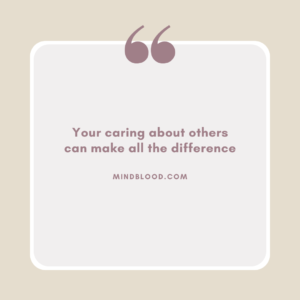 15."People who care about each other enjoy doing things for one another." – Ann Landers.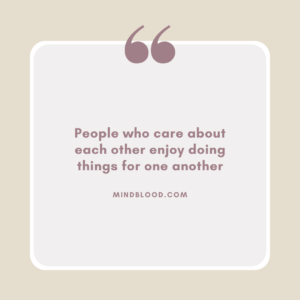 16."You really can change the world if you care enough." – Marian Wright Edelman.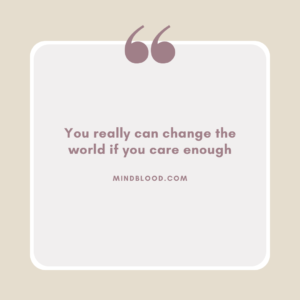 17."Caring can be learned by all human beings, can be worked into the design of every life, meeting an individual need as well as a pervasive need in society." – Mary Catherine Bateson.
18."Without a sense of caring, there can be no sense of community." – Anthony J. D'Angelo.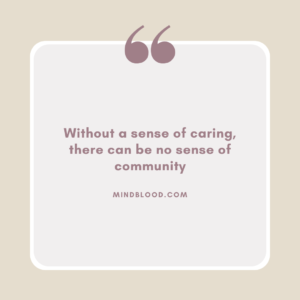 19."From caring comes courage." – Lao Tzu.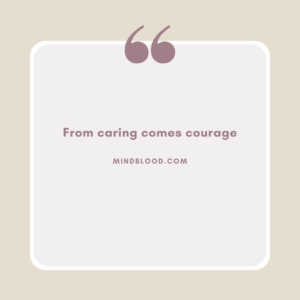 20."Things done well and with a care, exempt themselves from fear." – William Shakespeare.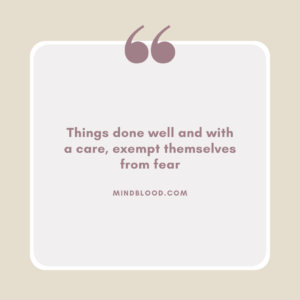 21."Never be so busy as not to think of others." – Mother Teresa.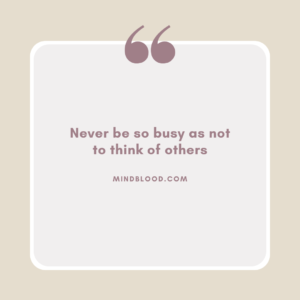 The Topmost Tips for Caring for Others
If you're looking to develop a caring heart, you can start with these small, simple steps.
Ask people how they are in a sincere tone: The first step to caring for others starts by developing an interest in other people's lives. By doing this, you become sensitive to their various needs and how you can assist them. Paying attention to their life stories can touch and move your heart.
Connect with people: You can do this through social media platforms. Instead of using Facebook to post about your summer gateway, why not use such a platform to connect with people who are distant from you. This way, you can show them that you care. Ask how they're doing and actively encourage them if they're experiencing similar troubles as you. Remember, it's rude to connect with someone only when you are asking something from them.
Give without expecting anything in return: If you choose to give to others, ensure you're doing it from your heart without expecting anything in return. Give because you want to help or bless someone, not because you need some favor from them. This will not only offer relief to people, but will also help build a strong reputation for you and your relationship with others.
Which are Your Favorite Kindness Quotes
Kindness starts with you, and there are numerous ways to show it. We hope these inspiring quotes about caring for others have inspired you to start spreading the love. Make sure to share these amazing quotes with your friends, family, and loved ones.
Did you enjoy these quotes? Which was your favorite quote? We'd love to hear all about it in the comment section below.