If you're a lover of books, you've probably come across the book titled 'Men are from Mars, Women are from Venus' by John Gray- A great resource to understand gender differences and improve your relationship.
John Gray is a celebrated American relationship counselor, author, and lecturer. Gray was associated with Mahesh Yogi for nine years before embarking on a career as an author and relationship counselor.
He, later on, became the best-selling author with his book 'Men Are from Mars, Women Are from Venus', which afterward was the central theme for his other books. He also made several media appearances, including 'Oprah' and 'Larry King Live.' Besides, he has also been featured in Newsweek, Forbes, and People Magazine.
His viewpoints and opinions are often used as quotable sayings and quotes by people of all occupations. This book helps women to understand the inner workings of a man and vice versa. The expressions and emotions of both women and men are different from each other.
The book showcases and explains women's reactions when they are in a problem and why or how men suppress their feelings.
If you experience problems in your relationship, this book can be your one-way ticket to studying and knowing the opposite sex and making informed decisions to improve your relationship. It says numerous things that can help couples make a healthy relationship. It offers advice on reading your partner's emotions, when to be worried, and how to heal.
Men are from Mars women are from Venus quotes is a summary of the ideal information sourced from popular websites in the universe. Read through these sayings and quotes that have helped transform millions of lives.
Men Are from Mars Women Are from Venus Quotes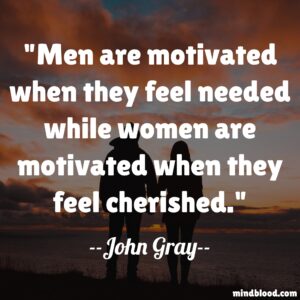 1. "Men are motivated when they feel needed while women are motivated when they feel cherished." – John Gray.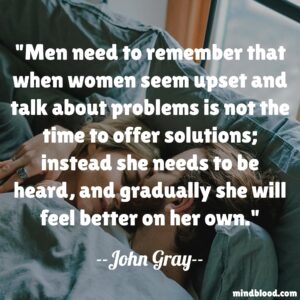 2. "Men need to remember that when women seem upset and talk about problems is not the time to offer solutions; instead she needs to be heard, and gradually she will feel better on her own." – John Gray.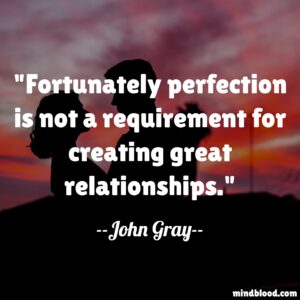 3. "Fortunately perfection is not a requirement for creating great relationships." – John Gray.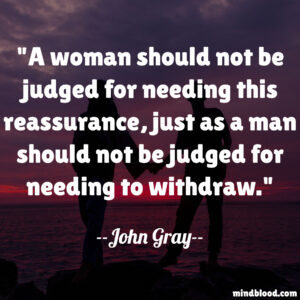 4. "A woman should not be judged for needing this reassurance, just as a man should not be judged for needing to withdraw." – John Gray.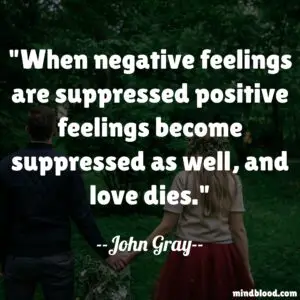 5. "When negative feelings are suppressed positive feelings become suppressed as well, and love dies." – John Gray.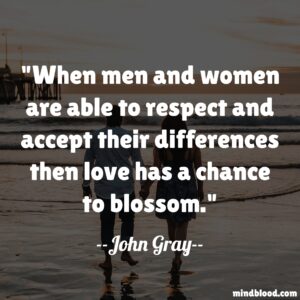 6. "When men and women are able to respect and accept their differences then love has a chance to blossom." – John Gray.
7. "Remember, if a man needs to pull away like a rubber band, when he returns he will be back with a lot more love. Then he can listen. This is the best time to initiate conversation." – John Gray.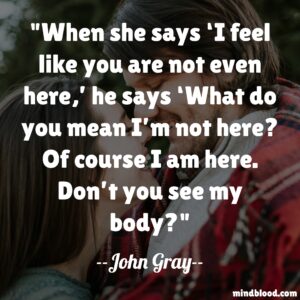 8. "When she says 'I feel like you are not even here,' he says 'What do you mean I'm not here? Of course I am here. Don't you see my body?" – John Gray.
9. "I would love you all the day, every night we would kiss and play, if with me you'd fondly stray, over the hills and far away." – John Gray.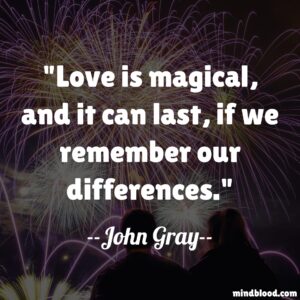 10. "Love is magical, and it can last, if we remember our differences." – John Gray.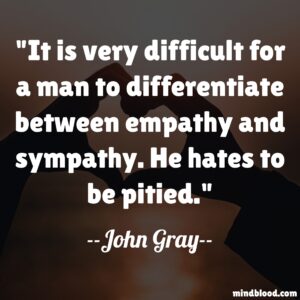 11. "It is very difficult for a man to differentiate between empathy and sympathy. He hates to be pitied." – John Gray.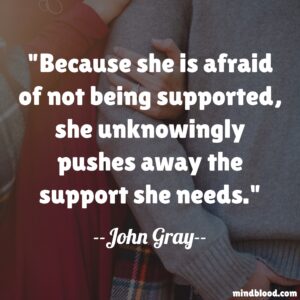 12. "Because she is afraid of not being supported, she unknowingly pushes away the support she needs." – John Gray.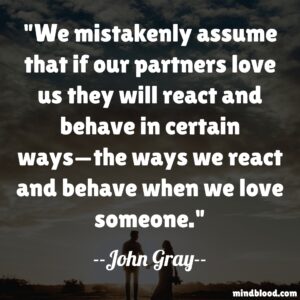 13. "We mistakenly assume that if our partners love us they will react and behave in certain ways—the ways we react and behave when we love someone." – John Gray.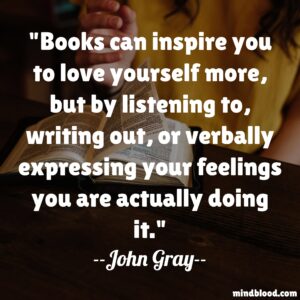 14. "Books can inspire you to love yourself more, but by listening to, writing out, or verbally expressing your feelings you are actually doing it." – John Gray.
15. "Men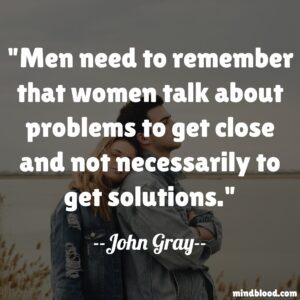 need to remember that women talk about problems to get close and not necessarily to get solutions." – John Gray.
A Slight Glimpse into Men are From Mars Women Are from Venus
In his book Men Are from Mars Women Are from Venus, Gray commences with a metaphor that defines how the inhabitants of Venus and those of Mars weren't aware each other existed. The inhabitants from Mars ultimately discovered those from Venus and later on flew to Venus.
They loved each other and learned about each other. However, when they went to Earth, none could recall what they learned. Their memory was erased. And since then, women and men have always conflicted with one another.
About the importance of our misunderstandings, according to Gray, without being aware that we were created to be different, women and men are in balance with each other. We're often frustrated or angry with our partners because we tend to forget this vital truth. To help us with this problem, John directs us into the diverse lives of women and men and enlightens us on how we can manage our differences.
Each chapter offers ideas and suggestions concerning different problems ranging from men being fixers and women home improvers to maintaining the love magic. I found the book to be very accommodating. It contains lots of useful information on overcoming the differences inherent in women and men.
Many students are at a point in life where they ought to be thinking about marriage, and this book is a valuable tool for marriage. While reading the book, I could relate to many points made by Gray and understood what he meant by them as a result of my past dating experiences. There's a lot of information that would otherwise be shortened, but it's certainly a great source for new couples.
On that note
An important part of any relationship is to learn to understand each other's feelings and work towards living a happier and fruitful life. With that said, we hope the above Men are from Mars women are from Venus quotes will help make your relationship a success.