We've all grown up watching fictional stories with amazing characters like Winnie the Pooh.
When playwright and poet A.A. Milne wrote the classic stories The House at Pooh Corner and Winnie the Pooh, he introduced us to a heart-touching friendship that would last for decades.
Throughout his journey with his friends, we've seen that Winnie the Pooh is not only adorable, but he's kind, funny, cute and wise. He has been valued and appreciated by kids, still beloved by adults, to express the true meaning of friendship.
The series has helped children value and understand friendship, love, and honesty, which you can also grasp by going through our Winnie the Pooh sayings about friendship.
These quotes remind us of childhood lessons, ones that serve us past our youth.
Winnie the Pooh gives messages about valuing each other as well as the bonds we create with others. He has emphasized the importance of friendship and valuing them for eternity.
No matter what the situation was, he's always stood by his friends. He's everyone's favorite. The all-time fictional teddy bear has inspired kids and adults with quotes about friendship and love.
So, in the name of real and honest friendship, we're glad to share with you a number of the best Winnie the Pooh sayings about friendship below.
Winnie the pooh sayings about friendship
1. "Some people care too much. I think it's called love." – Winnie-the-Pooh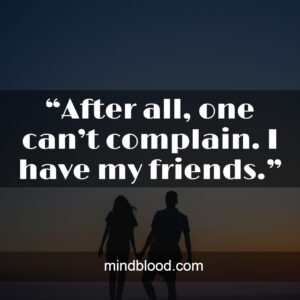 2.  "After all, one can't complain. I have my friends." – Eeyore.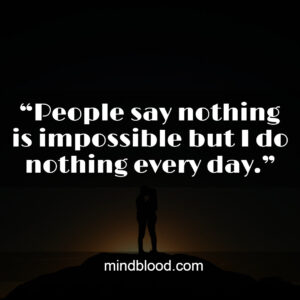 3. "People say nothing is impossible but I do nothing every day." – Winnie-the-Pooh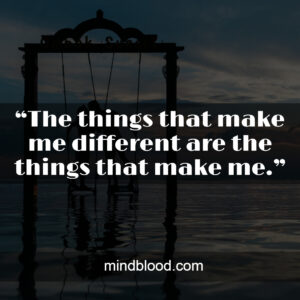 4. "The things that make me different are the things that make me." – Piglet.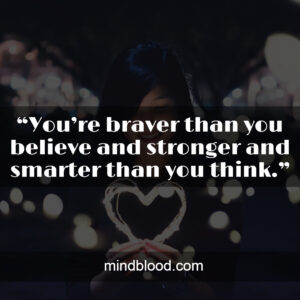 5. "You're braver than you believe and stronger and smarter than you think."- Winnie-the-Pooh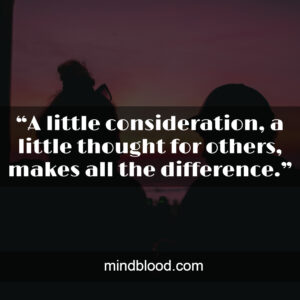 6. "A little consideration, a little thought for others, makes all the difference."- Winnie-the-Pooh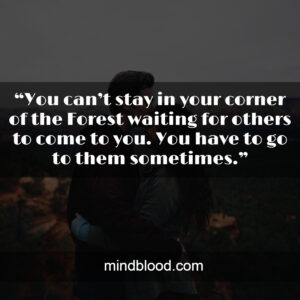 7. "You can't stay in your corner of the Forest waiting for others to come to you. You have to go to them sometimes." – Winnie-the-Pooh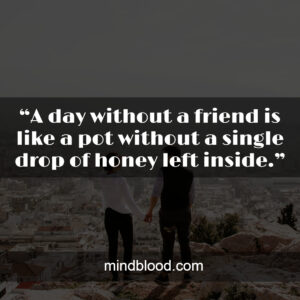 8. "A day without a friend is like a pot without a single drop of honey left inside." – Winnie-the-Pooh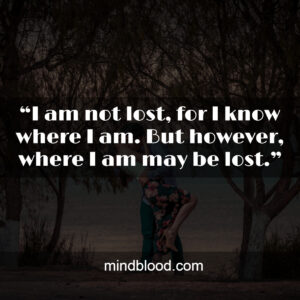 9. "I am not lost, for I know where I am. But however, where I am may be lost." – Winnie-the-Pooh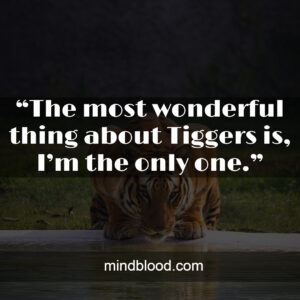 10. "The most wonderful thing about Tiggers is, I'm the only one."- Tigger.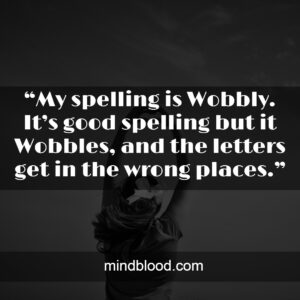 11. "My spelling is Wobbly. It's good spelling but it Wobbles, and the letters get in the wrong places." – Winnie-the-Pooh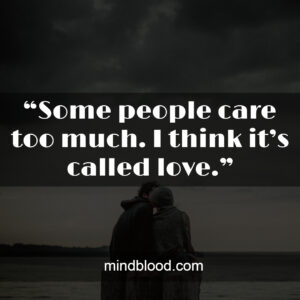 12. "Some people care too much. I think it's called love."- Winnie the Pooh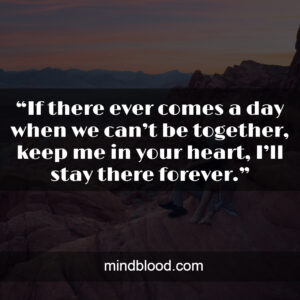 13. "If there ever comes a day when we can't be together, keep me in your heart, I'll stay there forever." – Winnie the Pooh.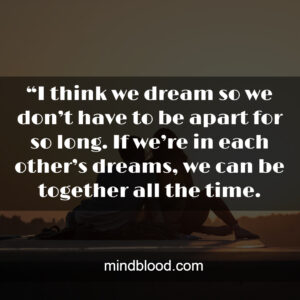 14. "I think we dream so we don't have to be apart for so long. If we're in each other's dreams, we can be together all the time."- Winnie the Pooh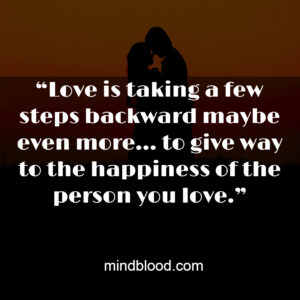 15. "Love is taking a few steps backward maybe even more… to give way to the happiness of the person you love."- Winnie the Pooh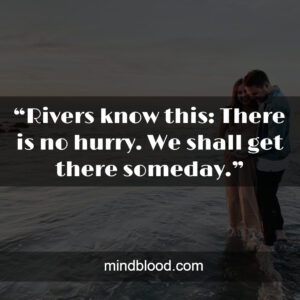 16. "Rivers know this: There is no hurry. We shall get there someday."-  Winnie the Pooh.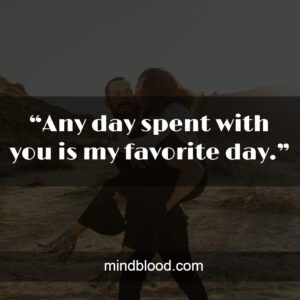 17. "Any day spent with you is my favorite day." – Winnie the Pooh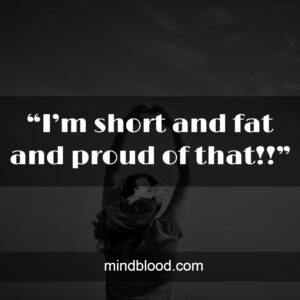 18. "I'm short and fat and proud of that!!" – Winnie the Pooh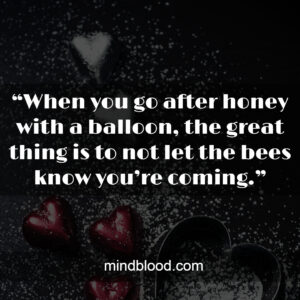 19. "When you go after honey with a balloon, the great thing is to not let the bees know you're coming."- Winnie the Pooh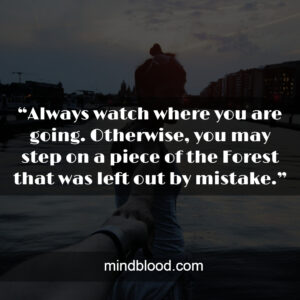 20. "Always watch where you are going. Otherwise, you may step on a piece of the Forest that was left out by mistake."- Winnie the Pooh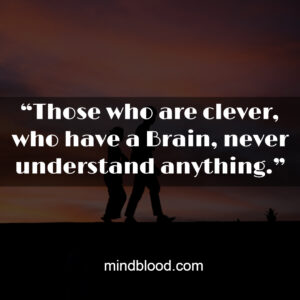 21. "Those who are clever, who have a Brain, never understand anything."- Winnie the Pooh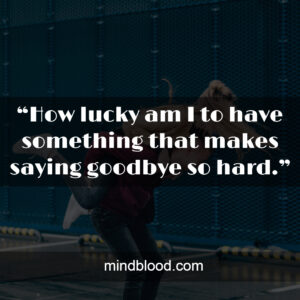 22. "How lucky am I to have something that makes saying goodbye so hard."- Winnie the Pooh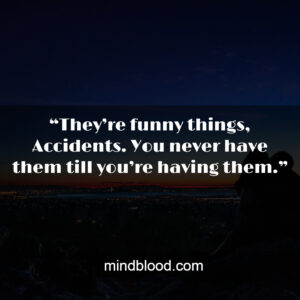 23. "They're funny things, Accidents. You never have them till you're having them."- Eeyore
24. "A bear, however hard he tries, grows tubby without exercise." – Winnie the Pooh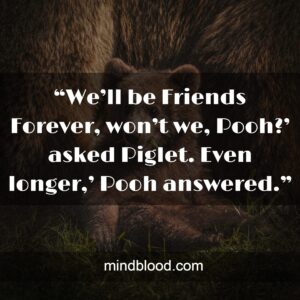 25. "We'll be Friends Forever, won't we, Pooh?' asked Piglet. Even longer,' Pooh answered." – Winnie the Pooh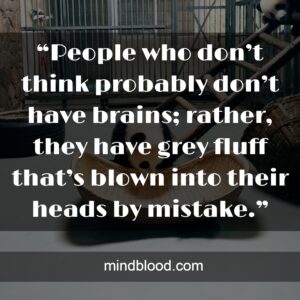 26. "People who don't think probably don't have brains; rather, they have grey fluff that's blown into their heads by mistake."— Winnie the Pooh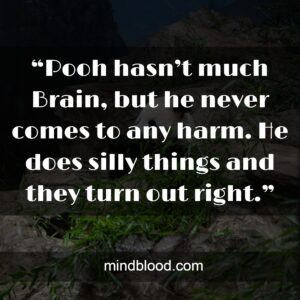 27. "Pooh hasn't much Brain, but he never comes to any harm. He does silly things and they turn out right."— Winnie the Pooh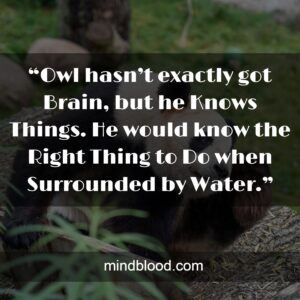 28. "Owl hasn't exactly got Brain, but he Knows Things. He would know the Right Thing to Do when Surrounded by Water."— Winnie the Pooh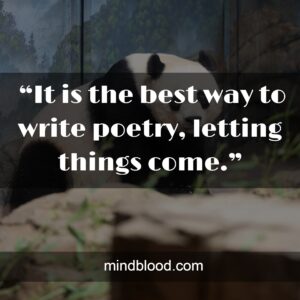 29.  "It is the best way to write poetry, letting things come."— Winnie the Pooh
Winnie the pooh sayings about friendship are Educative
These quotes have been a significant source of wise advice on friendship, love, and life over the past decades. Winnie the Pooh and his friends Roo, Kanga, Eeyore, Piglet, and Tigger (Plus Rabbit and Owl) have been a major source of inspiration to both children and adults, teaching us all significant life lessons on love and friendship.
Although some may say a fictional bear isn't a typical role model, but Winnie the Pooh is exceptional.
In the book, Pooh gets himself in a wide range of situations, with the book relating his diverse experiences.
In chapter one, for instance, Pooh hears bees at the treetop and suggests they should construct nectar. After futile attempts to climb the tree, he uses a balloon.
However, the honey bees get suspicious, and he suggests they are the wrong kind of honey bees. Pooh admits he can't get down and seeks help from Christopher Robin, who shoots down the inflatable with a firearm.
In the other incident, Pooh, due to excessive eating, stalls out in Rabbit's entryway. In the following week, he decides to fast while he stays with Christopher Robin. In the long run, Pooh turns slender.
In part four, Pooh's generosity is quite clear when he notices Eeyore's missing tail. Afterwards, he shows his grit when he and Christopher Robin went to shield a piglet from a flood in an improved umbrella.
I hope the above quotes will inspire your friendships and encourage you to get through disagreements and show respect. Life is too short to hold on to negativity. So, if the story gives you reminiscence feels, and you love Winnie the Pooh Sayings About Friendship make sure to share with your friends.