The path to attaining our dreams is never easy. It's often dotted with obstacles and sometimes tedious that always make us feel like it's time to quit. However, it's always satisfying knowing that you can still make your dreams come true.
Even those who say they're not dreamers continue dreaming. Sometimes, we usually fantasize about a perfect life, a good job, an ideal vacation, and family. Nobody can take this away from us.
The truth of the matter is that your dreams can come true, but only with the right mindset and hard work because the journey is not a walk in the park. Even with the many obstacles in your way, push yourself just enough to overcome the difficulty in order to proceed with what you had started.
To help you move forward when you feel like giving up, we've amassed a collection of quotes about making your dreams come true. They will help remind you that dreams come true if you believe in them and yourself.
Never at any point think that your dreams are too ambitious. Don't let others slow you down with their personal views about your goals. Take everything stepwise, and most importantly, be patient. Anything worthwhile doesn't happen instantly. It takes time.
So stick to your dream plan. You can make it!
Quotes About Making Your Dreams Come True
1."The best way to make your dreams come true is to wake up." – Paul Valery.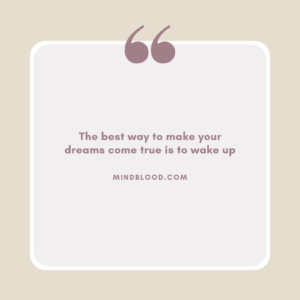 2. "Dreams don't work unless you take action. The surest way to make your dreams come true is to live them." – Roy T. Bennett.
3."A positive attitude can really make dreams come true – it did for me." – David Bailey.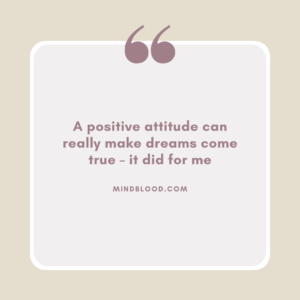 4."Keep the faith. The vision is always for the appointed time. Be patient, prayerful and wait for the fulfillment of your visions." – Lailah Gifty Akita.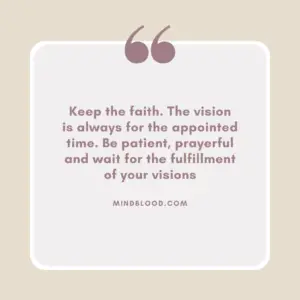 5."Whatever you can do, or dream you can, begin it. Boldness has genius, power and magic in it." – W. H. Murray.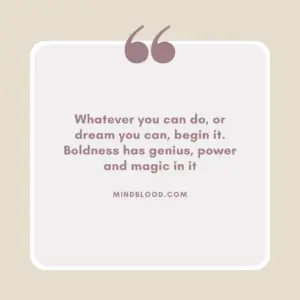 6."To accomplish great things, we must not only act, but also dream; not only plan, but also believe." – Anatole France.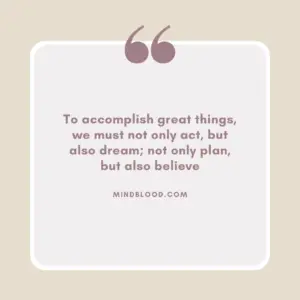 7."Hold fast to dreams, for if dreams die, life is a broken-winged bird that cannot fly." – Langston Hughes.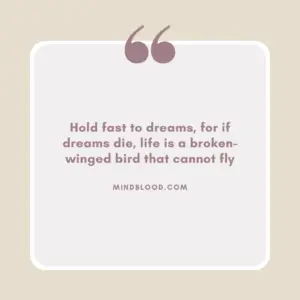 8."A dream doesn't become reality through magic; it takes sweat, determination and hard work." – Colin Powell.
9."All your dreams can come true if you have the courage to pursue them." – Walt Disney.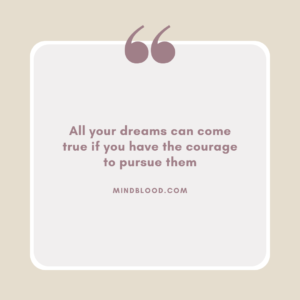 10."Dreams do come true, if we only wish hard enough." – James M. Barrie.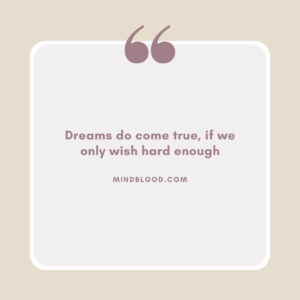 11."The more you can dream, the more you can do." – Michael Korda.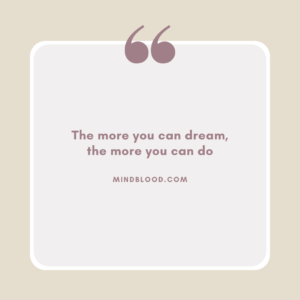 12."Dreams can still come true; you need a great deal of energy and determination, and a little bit of luck." – Stefano Gabbana.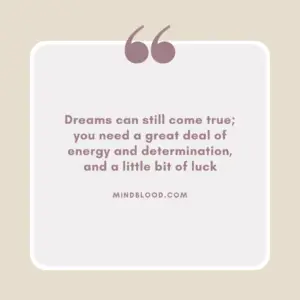 13."Dream as if you'll live forever, live as if you'll die today." – James Dean.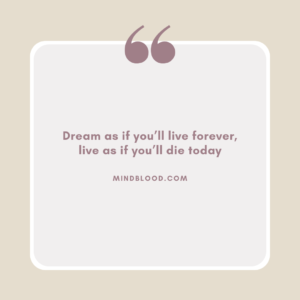 14."Every great dream begins with a dreamer. Always remember, you have within you the strength, the patience, and the passion to reach for the stars to change the world." – Harriet Tubman.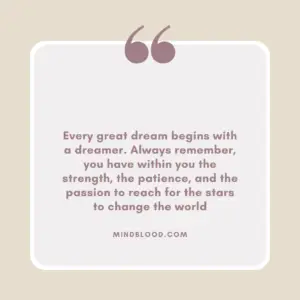 15."To accomplish great things, we must not only act, but also dream; not only plan, but also believe." – Anatole France.
16."We all keep dreaming, and luckily, dreams come true." – Katie Holmes.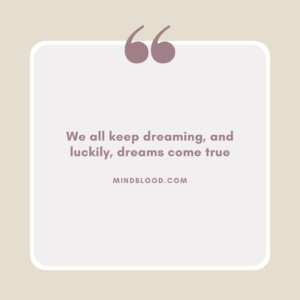 17."There is only one thing that makes a dream impossible to achieve: the fear of failure." – Paulo Coelho.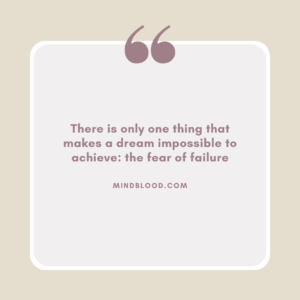 18."If you take responsibility for yourself you will develop a hunger to accomplish your dreams." – Les Brown.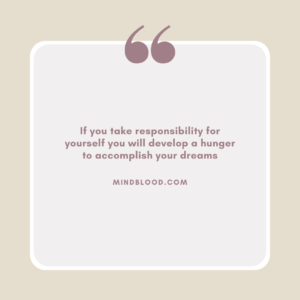 19."Do not be embarrassed by your failures, learn from them and start again." – Richard Branson.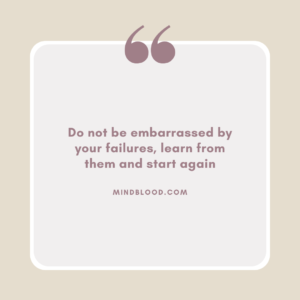 20."Never give up on a dream just because of the time it will take to accomplish it. The time will pass anyway." – Earl Nightingale.
21."You keep dreaming big, never put the limit on your dreams, and believe that everything can come true." – Bianca Balti.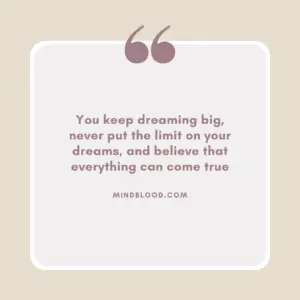 Why Shouldn't We Give Up Easily?
Giving up on your dreams is equivalent to abandoning yourself. You are an exceptional individual with your own gifts and blessings, and no one will put resources into them more than you. Perhaps a significant amount of people may have similar dreams as you, but everyone shows these cravings in an unanticipated manner and remarkably.
So what does it really mean to never give up on your dreams?
It means being confident of yourself, knowing that nobody can stop you from attaining your dreams but you.
It means being able to acknowledge disappointments in order to gain proficiency with the basic skill of adjustment. It means strolling the walk and being patient with your dreams.
We push through obstacles by starting something new, being optimistic, and taking a great deal about our dreams by realizing them and making them a reality. Challenges will always be there. In the case that we're not being tested to give up on our dreams, we're not making every moment count.
As long as you follow other people's dreams, you won't be energized and connected as you would when following your own. Following your dreams is helpful for your mind and spirit. Therefore, never give up on pursuing your dreams, no matter what comes your way. Always keep your head up to your goals. There's no joy greater than seeing your dreams come true.
We hope you've been inspired by our quotes about making your dreams come true. If so, feel free to share them with your family, friends, and loved ones. Also, let us know which quote applies to your situation the most in the comment section below.