Every moment is a fresh beginning, meaning
There is no better time than now to take the first step towards your dream! You can be anything you want to be and go anywhere you want to go. There is no need to wait for the right time, there is no need to wait for the perfect opportunity, and there is no need to wait for other people to agree with your vision. By living your life as you want to live it, you will attract the right things into your life.
Every moment is a fresh beginning
Your future is in your own hands. Therefore, don't wait for others to give you a chance. Don't wait for opportunities to arise. Don't wait for permission to act. Just do it! The universe will then conspire to make it happen for you.
When you begin something, your mind is filled with thoughts about what could go wrong and how things can go wrong. Instead of stopping or thinking that you can't do it, just keep doing it. No matter what mistakes you make along the way.
You will learn from your mistakes and keep moving forward toward your goal. You will also see connections and opportunities which you may not have noticed before. This will help you to take steps and steps and more steps towards your dream.
Every moment is a fresh beginning, like the moment you decided to read this article.
This is your life, and it's yours to live! Take control of your life now and make it the way you want it. If there are things that are not making you happy, leave them behind. It is much better to make mistakes than to be stuck in regret. If you take control of your life now, you will be much more successful in the future.
If things are not working out, look at them as opportunities to learn something new.
Why you should start right now?
From tomorrow, I will go to the gym, I will stop eating sweets, I will study hard, and I will behave well with others. But, that never happens; because every day has a next day.
You just say to yourself that tomorrow will be different. But, if you do not act today, tomorrow will be just like today. So, take the first step toward your dreams today. You will feel a lot better.
Every big thing happened from zero. A baby is born from a zygote. Moreover, from a single cell, an entire human body with trillions of cells is created. So, if a child can be born from a single cell, I'm sure you can create a lot more than what you have now. You just need to start right now. Forget the past and remember, every moment is a fresh beginning.
Final Verdict
Forget what happened in the past and start a new journey. This is your moment to start fresh. Start from today, and see the big picture.
If you have been waiting for a certain time to start working on your dream, what happens if you miss this chance? You will also miss the opportunity to exert yourself. You need to start now.
Every Moment is a Fresh Beginning – Related Quotes
1."Every new beginning comes from some other beginning's end." —Seneca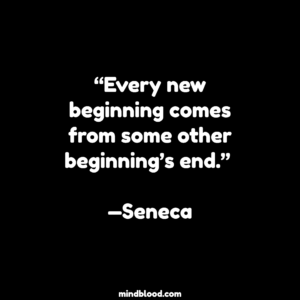 2. "No one can ever take your memories from you – each day is a new beginning, make good memories every day." –Catherine Pulsifer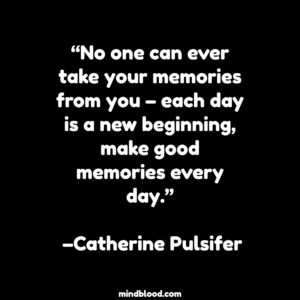 3."Take the first step in faith. You don't have to see the whole staircase, just take the first step." – Martin Luther King Jr.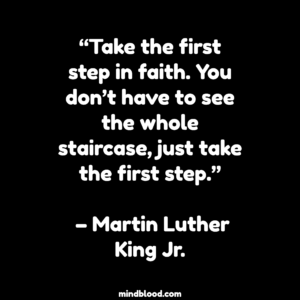 4."Celebrate endings—for they precede new beginnings."- Jonathan Lockwood Huie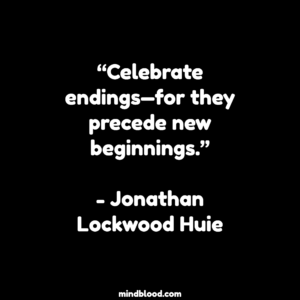 5."No matter how hard the past is, you can always begin again."- Buddha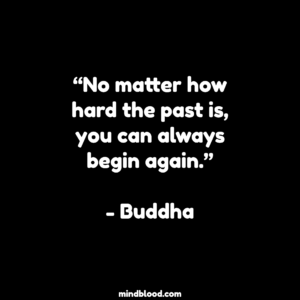 6."Nothing in the universe can stop you from letting go and starting over."-Guy Finley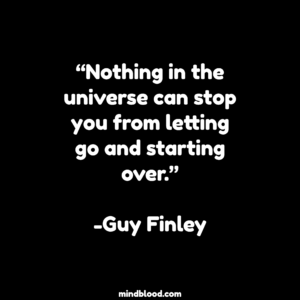 7."Be miserable. Or motivate yourself. Whatever has to be done, it's always your choice."- Wayne Dyer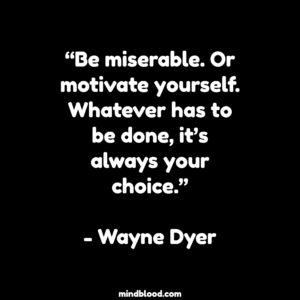 8."Failure is the opportunity to begin again more intelligently."- Henry Ford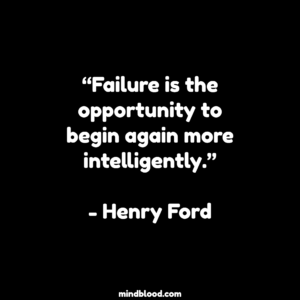 9."The beginning is the most important part of the work."- Plato
10."Be willing to be a beginner every single morning."- Meister Eckhart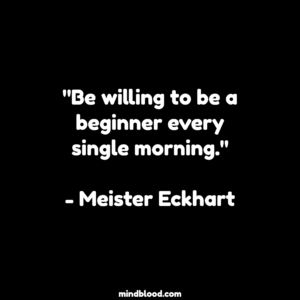 11."Every day is a new opportunity to begin again. Every day is your birthday." —Dalai Lama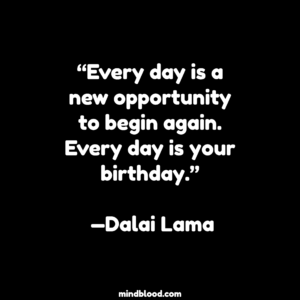 12."You're off to great places! Today is your day! Your mountain is waiting, So get on your way!" —Dr. Seuss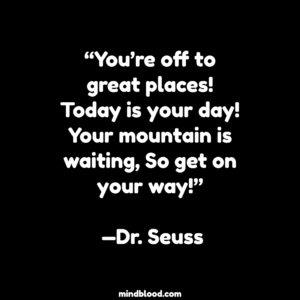 13."Rock bottom is the end of what wasn't true enough. Begin again and build something Truer." —Glennon Doyle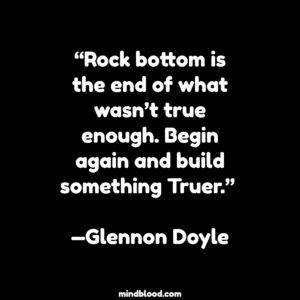 14."One day or day one. You decide." —Unknown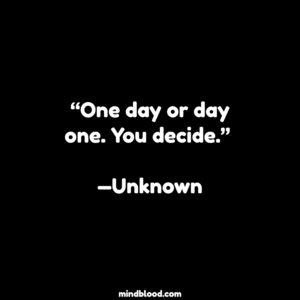 15."The greatest glory in living lies not in never falling, but in rising every time we fall."- Nelson Mandela