Different people have different personality traits. These traits together can dictate how effective a leader is.
This article will give you a complete guide on what you can do to leverage your personality to be a more effective leader.
You may hear someone say leaders are not born; leaders are made.
While this also holds some truths, people tend to have natural personality traits, which, when leveraged correctly, can turn them into great and effective leaders.
Leveraging Your Personality to Be a More Effective Leader
There are a couple of universally agreed-upon traits that make someone an effective leader.
You have the usual traits like confidence, a team player, listening, honesty, openness, and more.
Let us take a look at how can these and other traits be used for better leadership that gets results.
Also Read: The making of a manager book summary.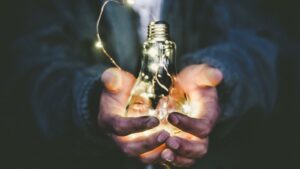 Confidence
Confidence when in a leadership role is crucial.
You have to be confident not just in you and your abilities but also in your team. A confident leader can inspire people and give them strength too.
Confident leaders inspire people to do good work and facilitate teamwork.
Having confidence also gives you a sense of authority.
This is very important if you ought to lead a team or even a whole organization.
Control Over Emotions
Not all can keep a cool head during stressful situations or when emotions run high.
If you found yourself in a leadership role, chances are you are probably good at keeping yourself cool in stressful or challenging situations.
If you do not happen to be in a position of leadership just yet, grasping control over yourself is away up to a leadership role.
If you have better control of your emotions, use that trait to make better decisions in stressful situations in high-stress moments.
Keep a cool head and think straight.
Honesty
Honesty is another trait that can be leveraged to become a more effective leader.
Honest leaders can create a stronger and more collaborative team.
Good work and success are sometimes based on trust. If people are trusting of you, that can lead them to do more good work.
Use your honesty to create genuine and sincere connections with people.
You can leverage this trait to strengthen the bond between team members and build it up slowly into a more productive team.
Communication
Suppose you are a good communicator, congratulations. You are well on your way to becoming an effective leader.
When asking of what you can do to leverage your personality to be a more effective leader, good communication skills should be one of the first tools to use from your skillset.
Make use of your stellar communication skills by making problems and the solution clear to your team, clients, bosses, and shareholders.
Great leaders can convey ideas and concepts thoroughly via all mediums of communication. Be it verbal, over the phone, SMS, or e-mail. By communicating effectively, you can essentially create a sense of assurance.
A big part of leading a team is having them maintain proper communication within the teams. When everyone is on the same page, work gets done faster and better.
Open to Ideas
A study published in 2014 looked into personality traits that made a leader effective, openness as one of the highest-ranking ones.
Having an open mind and accepting of new ideas and suggestions from all sources is one of the highlights of an effective leader.
So, if you would consider yourself somewhat open to new ideas, you are on the right track. You can leverage this personality trait to entice your team to pitch in ideas.
You never know when and where the next big idea might come from. You can set stretch goals and layout honest plans on how you would achieve them.
Creative
If you are creative, you can use your creativity to lead a group of passionate teams to achieve great innovations. Creative leaders are some of the most effective leaders.
They can look at problems from different angles and can think out of the box and in an abstract way. Some problems which might stumble upon others, a creative person, can see the solution by tackling the angle from another angle.
Leveraging these traits to problem solve can lead to huge dividends. It even sets the culture in an organization as being creative, breaking the mold, and being innovative.
Great companies have reached their revered status by offering creative and innovative products and services and solving problems in creative ways.
Responsible and Accountable
Truth be told, you cannot take up a leadership role if you cannot be accountable for the role and the results of the team. This is more of a balancing act. You need to be accountable for your team and also your actions.
Accountability motivates one to do better and give it their all on the first try.
Also, having a responsible leader who is can take accountability is a big motivator for the team themselves.
Apart from that, you must hold your team accountable for their actions and performance as well.
When good work is done, make it a point to acknowledge it.
When something does not quite go according to plan, work towards how it can be solved.
Plus: 11 ways project managers stay organized.
Decisive
Leaders need to be decisive and, more importantly, need to be able to make the right decisions. If you are a decisive leader, this can work out in your favor in the sense it makes you grounded on what you want and where you see the future of the company is.
It will help you take those tough decisions every leader has to. Coupled decisiveness with control over one's emotions, and you have the making of a potent leader.
Although it is always a good idea to consult stakeholders of the company when deciding to make big decisions.
Visionaries
A company is not made to be operational for just a couple of years. They want to stay in business for as long as it is possible. As a leader, it is upon you to think long term and make the right choices for the company's long-term road map.
Visionaries and long-term thinkers are particularly great at this. If you are a visionary, you can turn yourself into a more effective leader by laying out a clear plan and path for the company's future.
Steering the company in the right direction will make you an effective leader in the long term as well. Visionaries who make forward-thinking decisions and make the right bets on the future create a lasting impact on an organization. That is one of the key reasons what makes them an effective leader.
Passion
Passionate leaders are some of the most influential leaders around. They inspire people to work harder toward the organization's collective goal. Their passion is almost contagious, radiates right, though.
If you love the work, you do and love the role you're in, your passion should be apparent at all times. This leads to other people trusting you that you care about the work that is being done.
As a passionate leader, show commitment and care towards the team and the work, and others should follow as well.
Conclusion
We mentioned some personality traits of great leaders and what can you do to leverage your personality traits to be a more effective leader.
These traits can be used and harnessed and put into the work itself. This makes you a more effective leader that inspires people.