Welcome to – The Ride of a Lifetime Book Summary!
One-Sentence Summary:
In his book, the ride of a lifetime, Iger talks about some of the creative leadership lessons he has learned over the last fifteen years as Disney CEO.
Famous Quote by Author Robert Iger :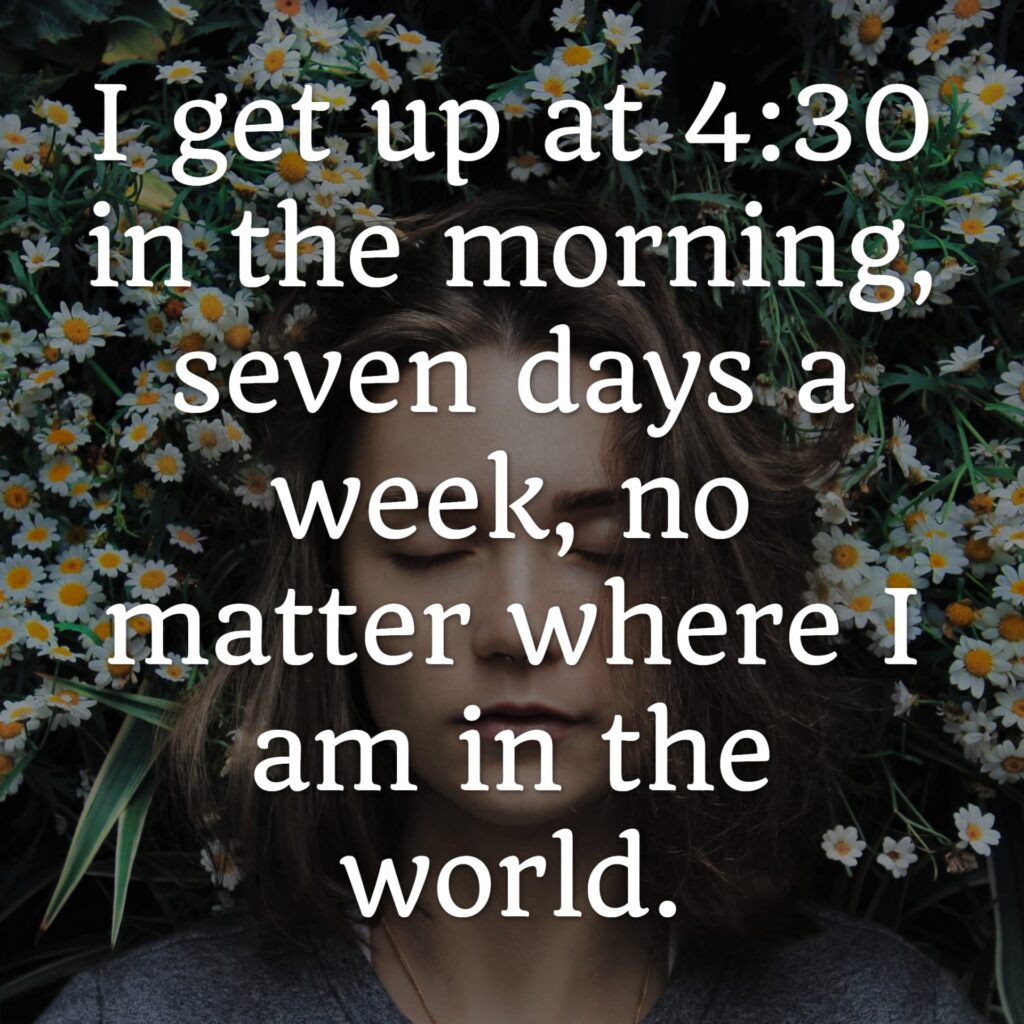 About the Author
Robert Iger is a businessman and the current Executive Chairman of Disney Corporation. He was also formerly the CEO of the Company. Iger began his career in 1974 as the chairman of the ABC Group, overseeing cable television properties, controlling the station group and broadcasting television network, and leading the amalgamation between Walt Disney and Capital cities/ABC.
3 Key Points of The Ride of a Lifetime
According to Iger, even in the most challenging situations, an optimistic leader would focus on the best outcome, in preference to blame and pessimism.
Through his book, the ride of a lifetime, Robert Iger explains why leaders must be prepared to take substantial risks, whereby failure to do so destroys creativity.
As a leader, you get to know critical lessons on leading from humility.
The Five Big Ideas
Legitimate leadership and power result from understanding who you are, without pretending to be someone else.
No one is willing to follow a pessimist leader. Pessimism leads to anxiety, which leads to defensiveness, and later on, risk aversion.
Instead of fighting technology, we should learn to embrace it and also recommit ourselves to the fact that quality matters.
It would be best if you had a persistent pursuit of perfection- do what you have to do to make things better.
Don't ever let your Ego get in the way.
The Ride of a Lifetime Book Summary
Since 2005, as the CEO of Walt Disney Company, Robert Iger has transformed the Company into a global empire with three of his top films generating more than $6 billion in revenue worldwide. This resulted in 150 million Disney park visits worldwide in 2018 alone.
In his book, the ride of a lifetime, Iger discusses essential leadership concepts and lessons learned while running the Walt Disney Company.
Read on for the most valuable lessons that Robert Iger learned.
Part One: Learning
Chapter 1: Starting at the Bottom
It's always important to let your thoughts meander before your primary job responsibilities to be more creative.
Iger wakes up at 4:15 every morning to exercise, read, and think before the day's demands take over.
Robert Iger tends to cherish this time alone every morning. He's so confident that he would be less productive without spending the first few hours on text messages, emails, and phone calls.
Do what you've got to do to make things better. Of all the things that Robert learned, this is what transformed him the most.
Take responsibility for your actions, which will lead to respect and trust in your work and life.
Chapter 2: Betting on Talent
One's unwillingness to give a timely response can lead to inefficiency and unnecessary strain.
Right integrity results from being guided by your conscience and knowing who you are.
Chapter 3: Know what you don't know (and trust in what you do)
Chapter three emphasizes working with smart people- teaching them how to benefit themselves without changing their creative drive and initiative.
Genuine leadership and authority come from being you without pretending to be anything else.
Always start positively.
Be extremely mindful of the creator's involvement in the project, and what's at stake for them.
Focus on the bigger picture. If the bigger picture is messy, then the smaller details don't matter anymore.
Robert learned that it's essential to be contented with failure. He never wanted to associate himself with the 'Playing it safe' business, but to be in the place of forming possibilities.
It's all a product of joint commitment and duty to achieve excellence. At meetings, he tries to exchange words and connect with everyone at the table.
Chapter 4: Enter Disney
Chapter four includes the acquisition of ABC by Disney and the transfer of Robert Iger to a more critical role.
Iger addresses the different difficulties of dealing with challenging circumstances and the fact that Michael Eisner and Michael Ovitz were supposed to be assured of their non-working relationship.
There's no way the Company can progress successfully with a dysfunctional relationship between two people at the top of the Company.
He says that if you don't work correctly in a big corporation like Disney, the people around will figure out the right way, and their respect for you will vanish.
To be a great manager, you have to pay attention to people's problems and offer solutions.
Chapter 5: Second in Line
This chapter includes the years Iger led ABC under Eisner, hoping to advance to a higher role (COO) in Disney.
He points out that good leadership is about preparing people for a possible step in your shoes; it's about giving them access to your decision making.
Never let ambition get ahead of opportunity in handling yourself and those below you. It would help if you didn't let the job you want destruct you from focusing on your current role.
Chapter 6: Good Things Can Happen
This chapter focuses on Disney's growth as Robert Iger, the COO working under Michael Eisner, while the hostile board robs Eisner of his optimism and power.
As a leader, the tone you set has an extensive effect on those around you, as no one likes to follow a pessimist.
Chapter 7: It's About the Future
As a leader, having a consistent direction for your Company decreases the organization's pressure and allows everyone to be dedicated to their work.
With a simple strategy, decisions can become more manageable.
Part Two
Chapter 8: The Power of Respect
Chapter eight reflects Robert Iger's transition to Disney's position as CEO and the problems he's encountered in the past.
Iger has learned not to let EgoEgo get in the way of decision making.
If you approach people with empathy and respect, the impossible can be real.
Chapter 9: Disney-Pixar and a New Path to the Future
In chapter nine, Iger reflects on acquiring Pixar's difficult journey to alter the Company's animation division.
According to Iger, even impossible thoughts could be performed with enough thoughtfulness, determination, and energy.
Nothing is inevitable, but to win big, you must be willing to take huge risks.
Chapter 10: Marvel and Massive Risks
During his tenure as CEO of Disney, Robert Iger had a great relationship with Steve Jobs ( also Disney's largest shareholder). He consulted with him a lot as a friend.
One of the critical lessons he's learned about hiring is that you should surround yourself with smart people. You have to demand integrity and honesty from everyone, and on the onset of a fault, deal with it immediately.
He supported the decision to move towards diversity and inclusiveness in their films, as he thought it was the right move.
Chapter 11: Star Wars
In Chapter 11, Iger addresses his extended role in the acquisition of star wars.
When the organization's demands are high, as a leader, it is counterproductive to expand your frustration to your team. There's a difference between expressing their stress and interacting with them to get rid of the stress.
Disney's major acquisition, such as Marvel, Pixar, and Star Wars, has always had a part of doing with legitimacy.
Chapter 12: Without Innovation, You die
Chapter twelve focuses on Iger's approach to launching and developing a Netflix rival that would become Disney-plus. Disney began to focus on the changes they had undergone, and therefore decided it was time to offer new and modern content.
Iger, therefore, learned that, when you innovate, everything has to change. Many structures and practices within the Company need to adapt to innovation.
Chapter 13: No Price on Integrity
Chapter 13 focuses on the challenges Iger has faced in dealing with Disney's culture. Iger had to take over the Company in reaction to technologies that forced Disney to change its production and creative processes.
According to Iger, nothing is more critical than the honesty and quality of your people and product. It all depends on one's willingness to uphold this principle.
Chapter 14: Core Values
This is the final chapter where Iger looks at his career from a high point of view and realizes that his time will soon end.
Before being the CEO of Disney, Bob had three well-laid pillars which eventually came to happen.
The pillars focused on technology, is a global company, and quality branded content. Even when the CEO performs productively and seamlessly, a company needs to change.
Throughout his tenure, he learned to trust his instincts, and he had great mentors.
He emphasizes on treating people with empathy and fairness and valuing their abilities besides experience.
Hold on to your understanding, despite people's recognition.
The Ride of a Lifetime Review
Robert Iger's book, The ride of a lifetime, explores the vast transactions that contributed to the transformation of Walt Disney Corporation under his leadership: acquisition of Pixar (2006), Marvel (2009), and Lucasfilm (2012). Iger also describes the logic behind it and the importance of getting up early at 4:15 a.m to kick off his day.
Who I would recommend The Ride of a Lifetime book to?
I would recommend this book to those interested in joining the media industry, as it portrays the behind-the-scenes of its intriguing episodes in the previous years and anyone who wants a leadership treaty.

Read the full book summary in 12min

Get the book on amazon