Love is a profound, and caring affection experienced by couples. Sometimes, one can fall in love at the least of their expectation.
Some people unexpectedly show up in our lives and eventually fall in love with them and feel as if life could not proceed without them. Above all else, famous quotes about falling in love unexpectedly perfectly capture what it's like to fall in love unexpectedly and reveal how love can change your life forever.
It's a different feeling when you start to love or fall in love with someone unexpectedly. Some have been in love often and apprehend the feeling well, and others may not be entirely sure if it's just a profound affection or real love.
In other words, the feeling is just weird. Especially if you're fond of seeing that person every day and suddenly feelings start to appear from nowhere.
Even though it feels odd, sudden love is beautiful when you love someone you never thought you would, and at the most unexpected time.
Two years ago, when I was going back home from somewhere, I happened to stop by one of my friend's house to take over some stuff. At that very instant, one of his friends came by asking for something. He was so cute. He saw me and smiled and asked me if we were in the same school and so on.
We didn't talk much at that moment, but when I arrived home, I received his request on Facebook and started talking again. And all of a sudden, the very next week, we were already dating.
It's one of the most beautiful phases of my life that caught me by surprise.
Are you falling in love with someone at the least of your expectations? These romantic quotes about falling in love unexpectedly weaken your knees and get right to the heart of your innermost feelings.
Quotes About Falling in Love Unexpectedly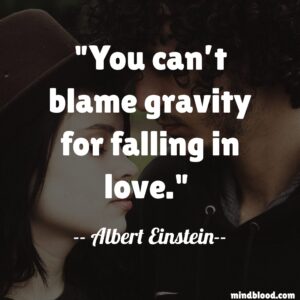 1. "You can't blame gravity for falling in love." – Albert Einstein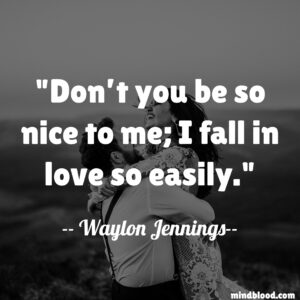 2. "Don't you be so nice to me; I fall in love so easily." – Waylon Jennings.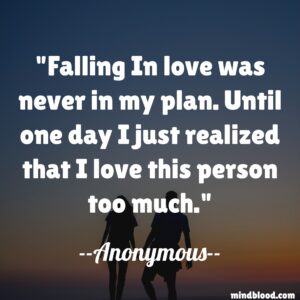 3. "Falling In love was never in my plan. Until one day I just realized that I love this person too much." – Anonymous.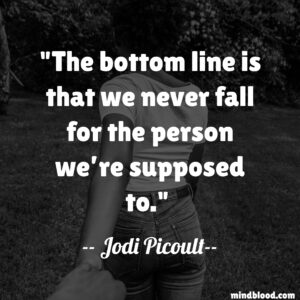 4. "The bottom line is that we never fall for the person we're supposed to." – Jodi Picoult.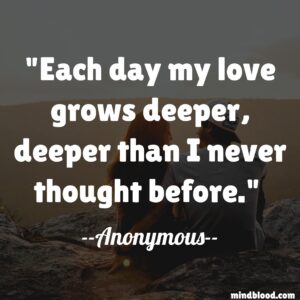 5. "Each day my love grows deeper, deeper than I never thought before." – Anonymous.
6. "I think falling in love is always a surprise, right?" – Josh Dallas.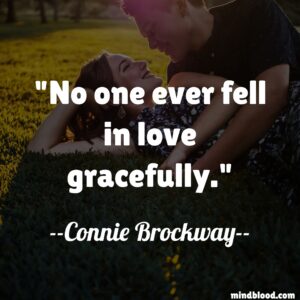 7. "No one ever fell in love gracefully." – Connie Brockway.
8. "You can run away from love but it'll find you and make you fall into it." – Anonymous.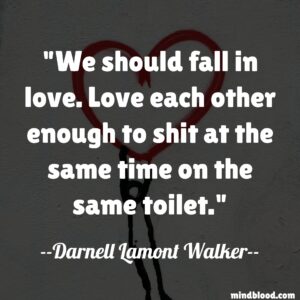 9. "We should fall in love. Love each other enough to shit at the same time on the same toilet." – Darnell Lamont Walker.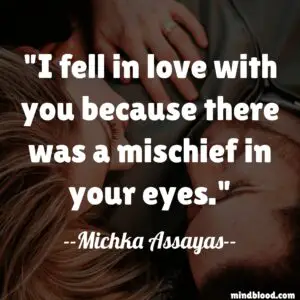 10. "I fell in love with you because there was a mischief in your eyes." – Michka Assayas.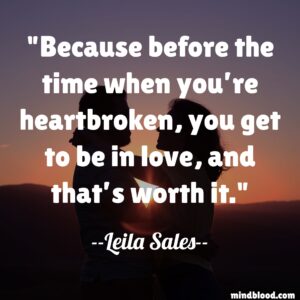 11. "Because before the time when you're heartbroken, you get to be in love, and that's worth it." -Leila Sales.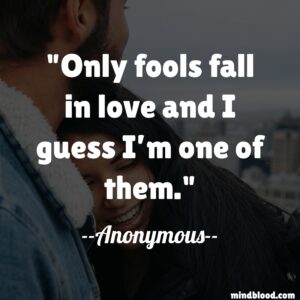 12. "Only fools fall in love and I guess I'm one of them." – Anonymous.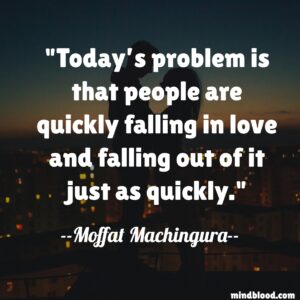 13. "Today's problem is that people are quickly falling in love and falling out of it just as quickly." – Moffat Machingura.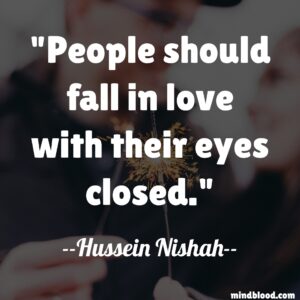 14. "People should fall in love with their eyes closed." – Hussein Nishah.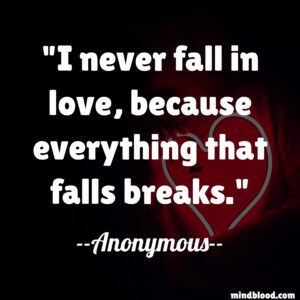 15. "I never fall in love, because everything that falls breaks." – Anonymous.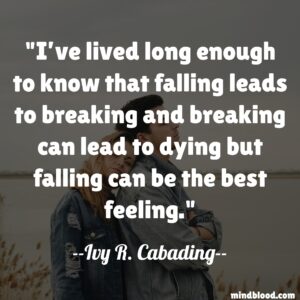 16. "I've lived long enough to know that falling leads to breaking and breaking can lead to dying but falling can be the best feeling." – Ivy R. Cabading.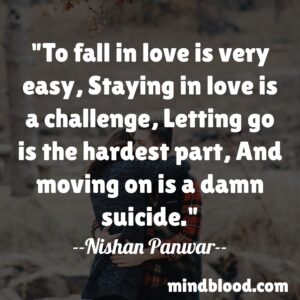 17. "T
o fall in love is very easy, Staying in love is a challenge, Letting go is the hardest part, And moving on is a damn suicide
." – Nishan Panwar.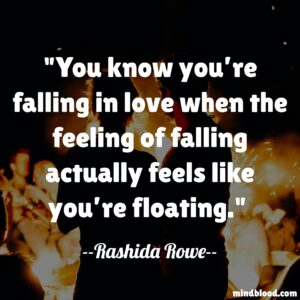 18. "You know you're falling in love when the feeling of falling actually feels like you're floating." – Rashida Rowe.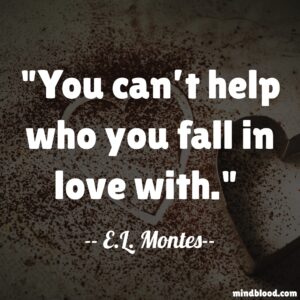 19. "You can't help who you fall in love with." – E.L. Montes.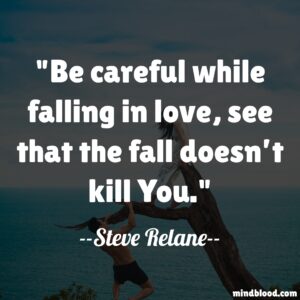 20. "Be careful while falling in love, see that the fall doesn't kill You." – Steve Relane.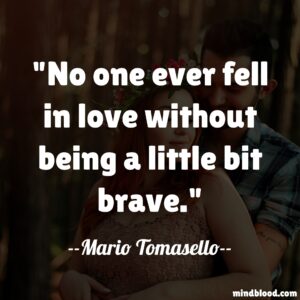 21. "No one ever fell in love without being a little bit brave." – Mario Tomasello.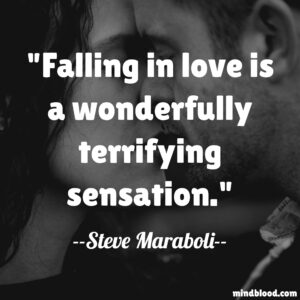 22."Falling in love is a wonderfully terrifying sensation." – Steve Maraboli.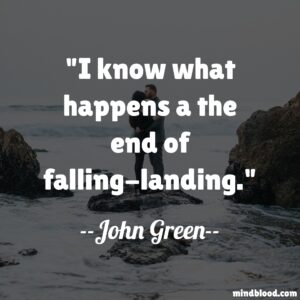 23. "I know what happens a the end of falling-landing." – John Green.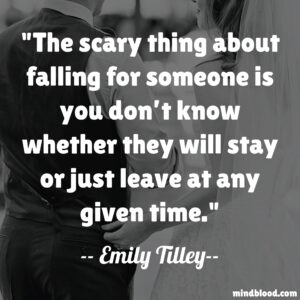 24. "The scary thing about falling for someone is you don't know whether they will stay or just leave at any given time." – Emily Tilley.
Falling for Someone Unexpectedly Is the Most Beautiful Kind of Love
While it may seem awkward for most people to have feelings for someone they least expected, it's becoming a truth universally that the best relationships do start unexpectedly and end up being the most beautiful kind of love. When you experience that astonished, overwhelming feeling and everything occurs so fast, but at the same time, it feels right.
Reasons Why Unexpected Relationships Are the Best
It teaches you to feel again.
When you love someone unexpectedly, you're often caught unaware. Thus, your normal instincts are down, and you're therefore seeking the relationship due to actual feelings towards it, not because you're possibly hopeful that one day you'll be into it.
It wrecks your idea of love
Unexpected love teaches you that there are way healthier things to focus on than your particular set of beliefs about love. It helps us lean to uncertainty, as it's the only way we can reach our destination.
You learn to receive and give love for the sake of it
Another reason why an unexpected relationship is the best is that you receive and give love for the sake of it, not because you want something out of it, which is often the case when we date someone who we think is "right" for us.
You should adopt an authentic connection with someone. Not sliding on the idea that he 'must' be the right one for you.
Sometimes life can be unpredictable, and to fit in, we should learn to flow with its uncertainty. We hope the above quotes about falling in love unexpectedly will help you experience more out of an unexpected relationship and feel hopeful about the future. Also, uplift your friends and family by sharing these romantic quotes with them.